We like to introduce our wonderful neighbours who are located in the same building. Their name is Sheltersuit and what a good job they're doing! Let us explain: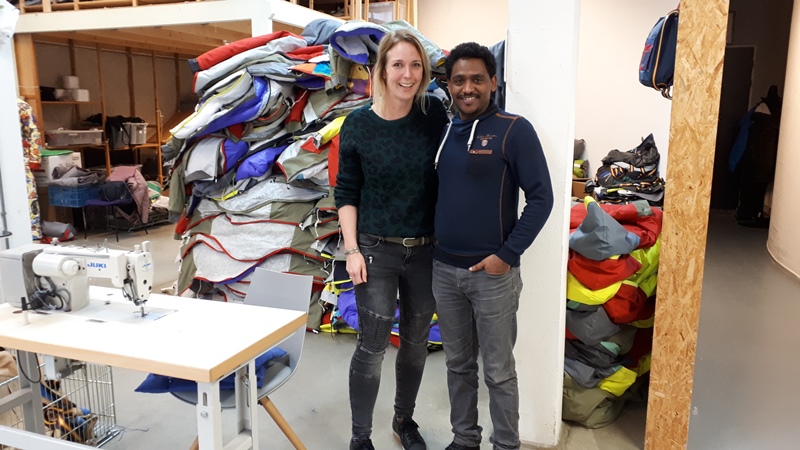 Sheltersuit: a coat/sleepingbag for everyone who needs it
The Sheltersuit is a water- and windproof jacket (made from old sleeping bags) that can be transformed into a sleeping bag. Designed for homeless and refugees. The production is done by people that have difficulties to find a job, including former refugees. Sheltersuit believes that everyone deserves protection, dignity and warmth at all times.

We fully agree with this beautiful (Christmas) idea. Their goal is to give about  3.000 (war) refugees in Sarajevo (capital of Bosnia and Herzegovina), Chios and Duinkerke a sheltersuit this Chrismas. At this time of the year it is around -5 C at night in Sarajevo and it is only getting colder …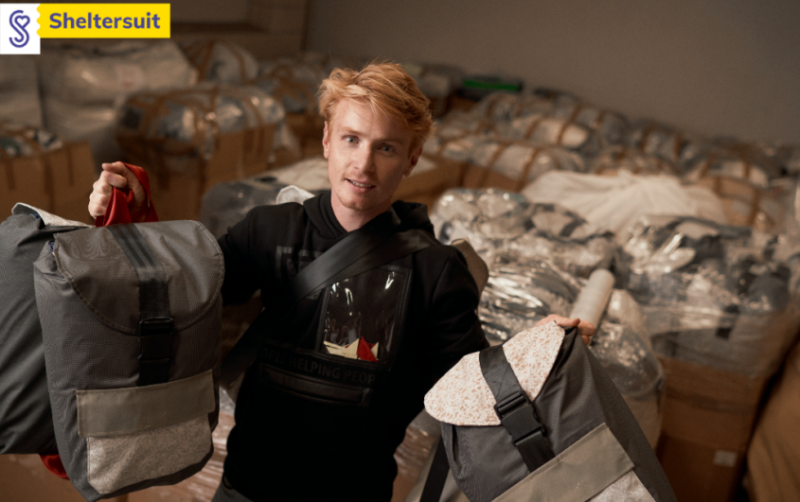 Help us to spread some more warmth this Christmas time!
Many sleepingbags have been collected over the past months. The sheltersuits are now ready to go and start their journey to Sarajevo, where many refugees staying in refugee camps during the winter. A small contribution to make this journey possible is very welcome! For only € 5 a Sheltersuit can get to the right place. Will you help to bring the sheltersuits to final destination?
Check this site: Sheltersuit/Igiveyouwarmth
We wish you all a merry Christmas and let's make 2019 a fantastic year full of heart-warming memories!
Warm Christmas greeting,
Activity International and Sheltersuit